120-sqm urban apartment with a nice view to the Mediterranean sea in front of the Tel-Aviv beach, two living spaces, and the main one is "Loft-stile" which combine living room with sleeping space, reading corner and dining area. As the Loft is facing to the South East, the hall space is full of light. The other and separate wing of the flat Has guest's bedroom, kitchen and bathroom.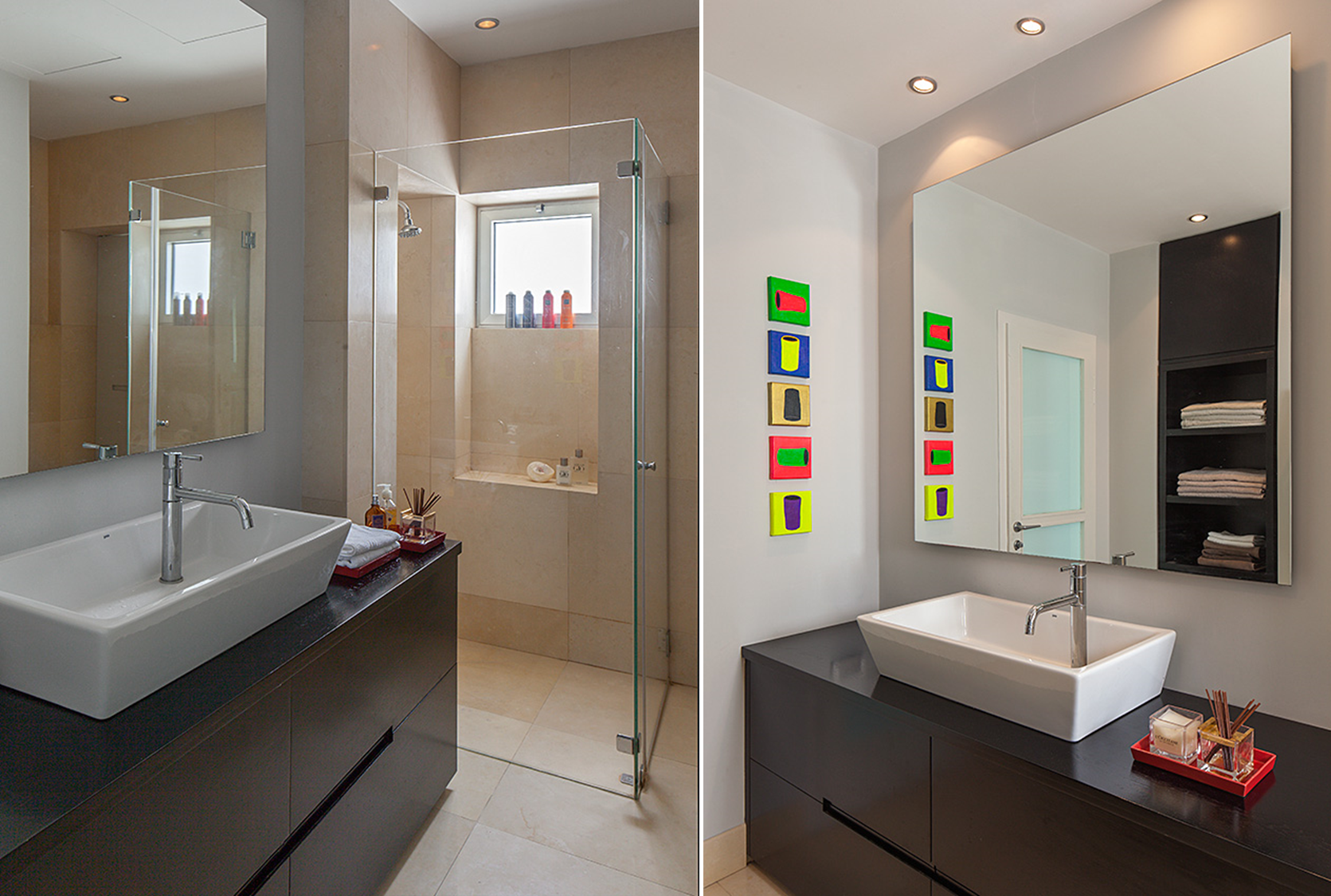 "Culture Center" is the heart of the room, floor to wall shelving unit full of books, music disks. The media center combined art & crafts articles, original contemporary art paintings and Persian traditional carpets.  the Design concept is  balancing between  traditional and  modern,  the flat is being control by full smart  home  system  from the shading devises which moves according to  sunbeam angle to the  audio / video  controls
A lot of grace and style. Let us go for a ride. The successful planning by T+R studio, made it possible.

The idea was to get the inspiration from the nature of the occupant.
The apartment belongs to a man with a dynamic life-style, who wished a place that will be his relaxing corner.
Collaborating with the designers Tali Shenfeld and Rakefet Goldfarb, he found his prize.

Together they planned a modern and urban studio apartment.
The main idea was to create an urban loft at the heart of Tel Aviv.
Tel Aviv is a dynamic city, next to the seashore.
The idea was to create one large open space with divisions.
Next to the kitchen, there is the guest room, and the bathroom. The rest area is wide-open living space, which includes a living room with a sitting area, a large library, a cultural corner, music and a TV, reading corner, dining area, workplace and sleeping area and slipping area.
The owner was much involved in the entire process. Each piece of furniture has its personality and has "a story" behind it.
Together we integrated everything into one harmonious experience.